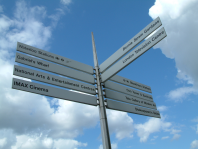 Since 1998, Helpforce has been a very frequently visited, popular organisation which offers free technical support and support related resources to users all over the globe. Our internet website has many hits per day.
We are selling advertising space on our main pages to companies, organisations and individuals who wish to increase their traffic and exposability
How could this help me?
Helpforce is very selective in the links it provides from its pages, as not to overwhelm users. Therefore, your advert would be in a very prominent position, most likely being the only paying advert on our webpages at that time.
How much does it cost?
Cost depends upon an advert to advert basis, as not to price out smaller organisations or individuals. However, we are very competative and pride ourselves on value for money
Great, sign me up!
For more information please contact us