The Concept
Helpforce Bot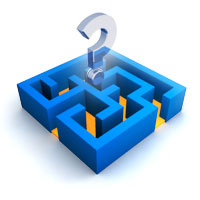 Helpforce's eHelp has redefined technical support! The old way of technical support was to ask a question and then have to wait until it was answered , if it ever was by unknown people with unknown ability. eHelp will trawl the internet looking for technical support questions and their answers which will then be fed through our advanced analysis platform to categorise, score and combine the information. This wealth of knowledge covering many technical support topics is then made available to you via convenient to use tools.
eHelp has a number of qualities, these are
Extensive
Helpforce eHelp continually trawls through the internet identifying technical support questions and their answers from even the most unlikely of places. If you have experienced a problem then it is almost guaranteed somebody else has, you just need to know where to look!
Fast
Advanced cataloguing techniques mean that we can quickly match up your problem to its solution. This is fundamentally where Helpforce eHelp differs from many other technical support organisations. Using our innovative technology we can deliver the solution to you in an instant, rather than you having to submit a question and wait for an unknown human to help.
Free
Helpforce eHelp is completely free! We don.t believe that anybody should have to pay to use computing devices. We have even provided numerous ways (links, forms, APIs etc) so that people can freely use the eHelp system embedded into their own websites and products.
Easy
All you need to do is fill in the form and hit go! We will take care of the rest and show you the possible solutions in an intuitive easy to use interface. Our advanced search technology has been designed to even work in situations where the problem description is unclear or vague. We spent lots of time to ensure that the questions are easily discoverable.
Safe
Our technology will check and analyse questions and their solutions to ensure that we filter out inappropriate content ranging from malicious suggestions to spam. Our users are also encouraged to flag any questions or answers as inappropriate as a second check. The old way technical support was delivered meant that questions users posted were answered by unknown people with unknown ability - often without any review from others. eHelp has built into it measures and safeguards to remove the rubish.
Accurate
We continually recheck our technical support content for updates or omissions. By looking at a specific topic on the internet, we can apply our own domain knowledge and technology to help identify the good, the bad and the ugly when it comes to technical support. Additionally all eHelp users are strongly encouraged to vote whether or not solutions are helpful.
State of the art
There is no other system in existence like Helpforce eHelp. By using the latest technology, our own expertise and innovation we have created the methodology to trawl for technical support information, accurately analyse it and then present it to you, the end user. Many search engines are stuck trawling the "surface web", which is the portion of the internet visible from webpages and their links. Experts describe this like fishing in an ocean, only a tiny percentage of the ocean content is available to the trawler because there is however a much greater wealth of information out there known as the "deep web." Due to the specific domain (technical support) of Helpforce, eHelp is able to penetrate much further down and gain access to information which might not have been already available.